BRANDING & CLOTHING
Blowout Clothing | Logo Samples | Tyga Performance | Wrench Racer | Expressive Bikes
Blowout Clothing
In 2013, a pair of young men from Brisbane came to me wishing to start a clothing company. I assisted throughout the process from start to finish, from developing the first logo, to creating a brand scheme. With the vibrant colours and modern themes, the merchandise was targeted towards a similar market to that of LKI (Loose Kid Industries). We developed a range of different products, which allowed me to learn a lot about file preparation for offshore printing of products and packaging.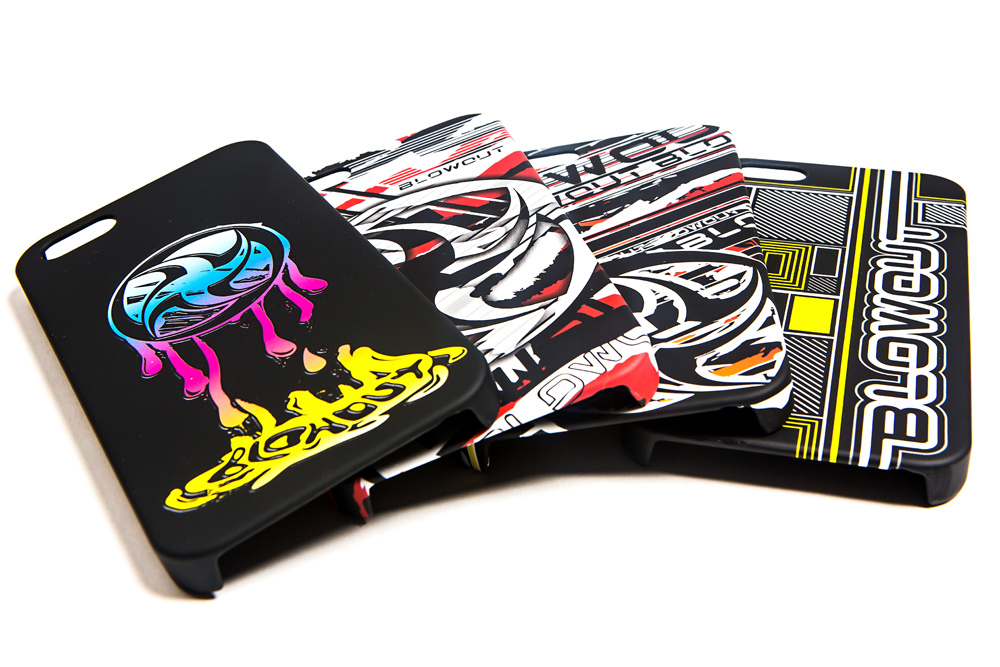 Logo Samples
Over the past seven years, I have done a number of different logo designs for a variety of clientele, some of them as rebrands, others from scratch. Here are a few of my favourites.
Tyga Performance
Based in Thailand, and by far one of my best clients, Tyga Performance contracted me to provide a summer range of T-shirt designs, as well as conceptual motorcycle designs and photo renders, prior to painting/vinyl wrapping their project bikes.
Wrench Racer
Based in Mullumbimby, New South Wales, Wrench Racer is a clothing brand founded by Alex Briggs, a mechanic of multiple-times World Champion Valentino Rossi. I worked closely with Alex, developing a logo design, as well as hat and clothing designs. This brand's target market is focused towards a MotoGP/general motorcycling audience.
Expressive Bikes
Over the past decade, Expressive Bikes has one of Australia's main distributors in trials bikes & parts. As a local Gold Coast business, I have provided design solutions, such as a branding scheme, shirts, advertisements, stickers and much more.